Belagroprombank calendar: secrets of the bank cuisine
Branding Agency AVC has developed a corporate 2017 year calendar for Belagroprombank.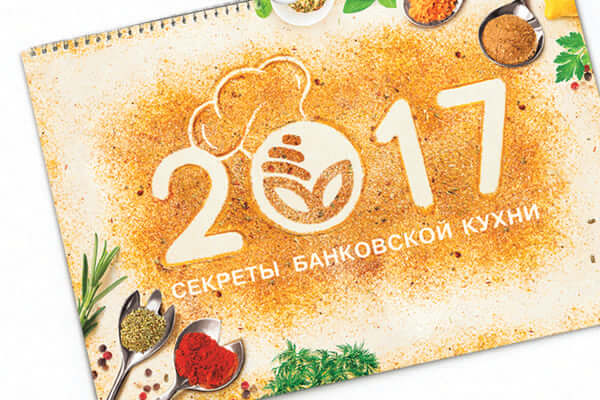 The concept of the new calendar is "Secrets of bank cuisine". Every master has his own professional secrets, whether it's banking or home cooking. These secrets form the foundation for productive work and outstanding achievements, and the symbiosis of secrets bring success for the whole team.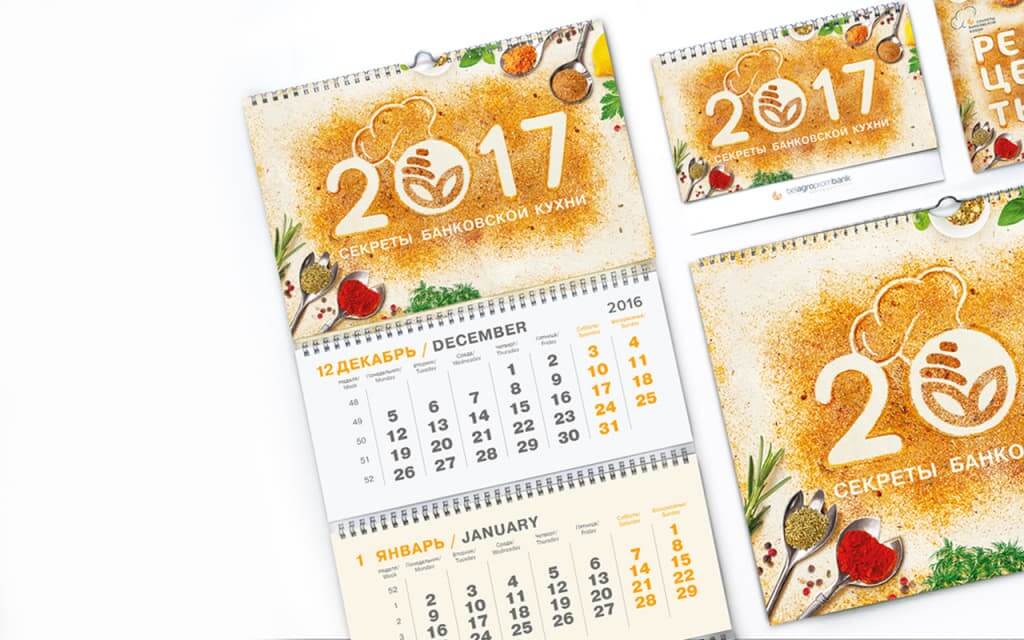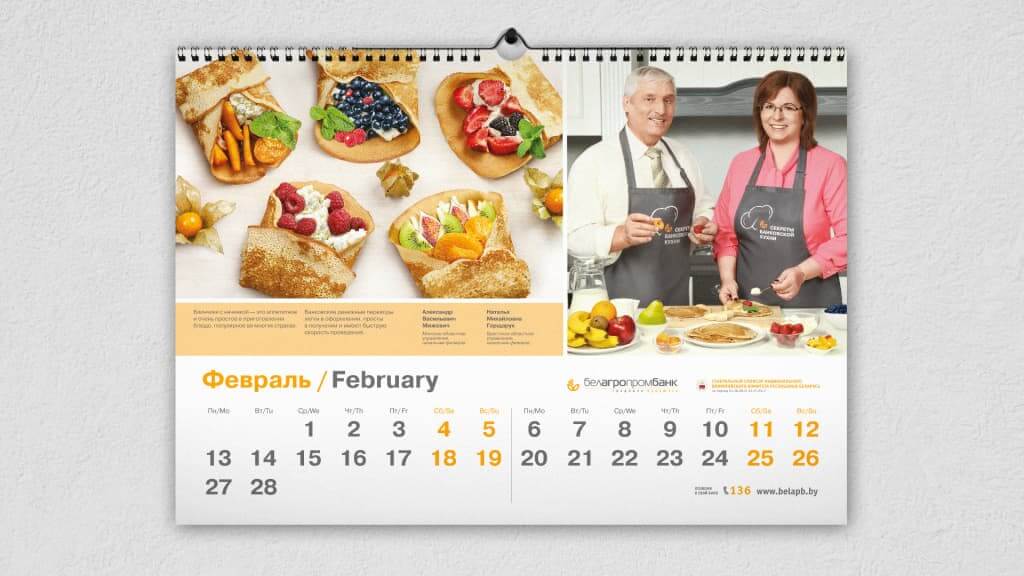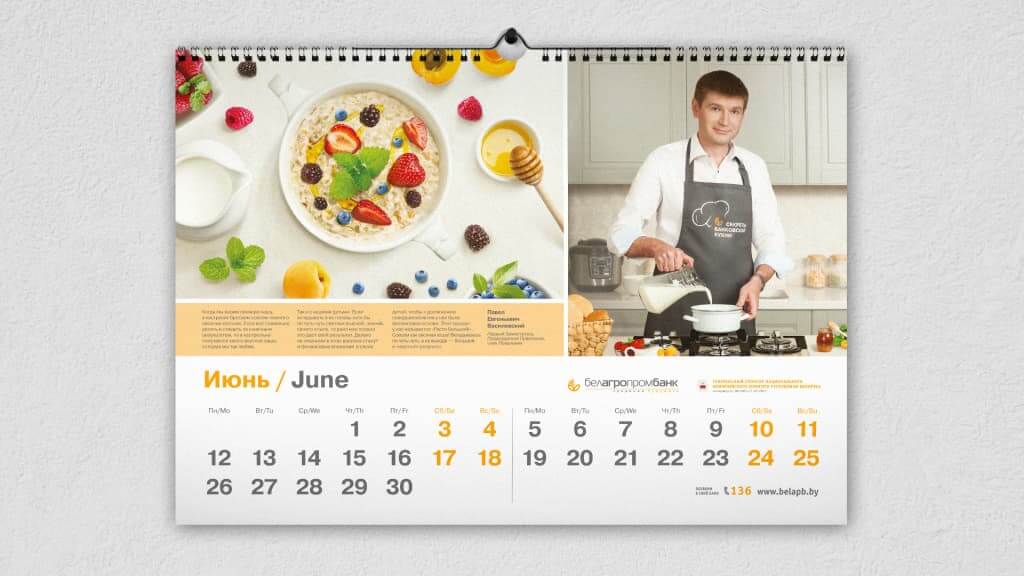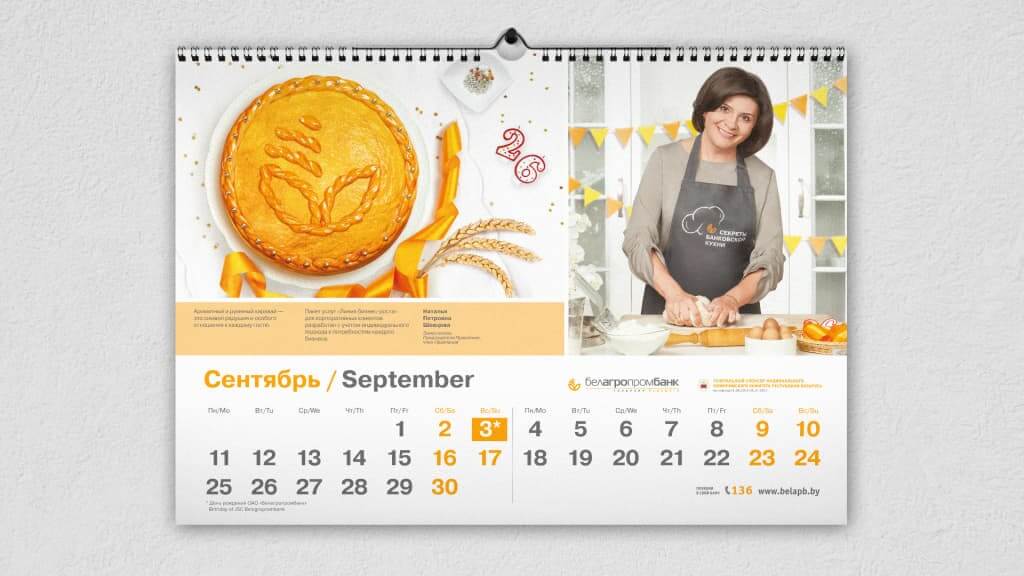 For more than 25 years Belagroprombank offers to its customers only relevant services and products, and chiefs of the bank are true professionals.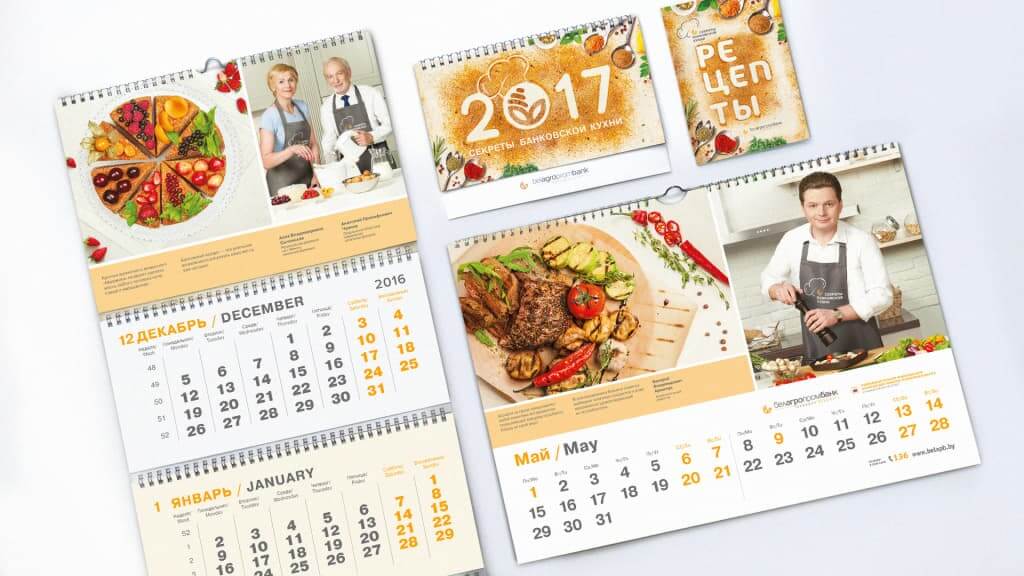 This year's calendar pages contains favorite dishes of Bank's key executives in author's edition and reveal the secrets.
The Agency is grateful for assistance in the preparation of the project to the photographer Vitaly Rusinskogo, salon furniture FIERA, café Chill Out, the company FLLC "Promprodimpex" — supplier of professional kitchen and bar equipment.