Freedom and carelessness: creation a new trademark of designer jewelry
Liberte is an own trademark of the Slavia jewelry store network, represented by an exclusive designer jewelry. The name, the slogan, the corporate identity and the retail design standards for the new brand was developed by AVC.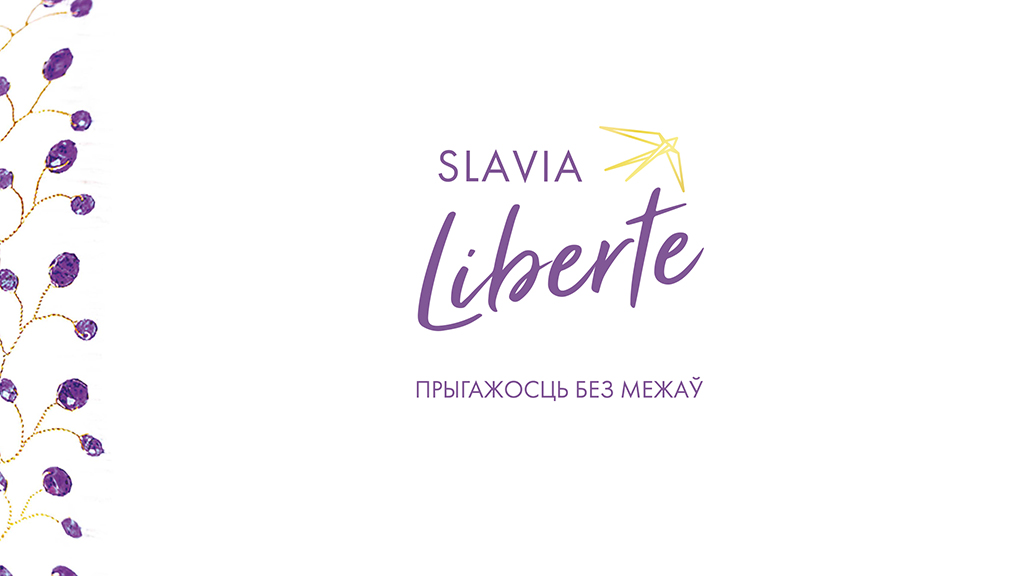 A melodious name Liberte ("freedom") sounds elegant in French and reflects the essence of the brand, which is the freedom to change and choose your own mood. Various pieces of jewelry, various collections and various styles: Liberte is the ease of self-expression. The slogan "Beauty without limits" reflects this idea.
The handwritten, tending up logo lettering broadcasts an effortless attitude to life. The stylized image of a swallow soaring in the sky symbolizes freedom, renewal, great feelings.
The corporate lavender color symbolizes tenderness, romance and creativity. The golden color adds the radiance and sense of value – value of the jewelry itself and pleasant moments associated with it.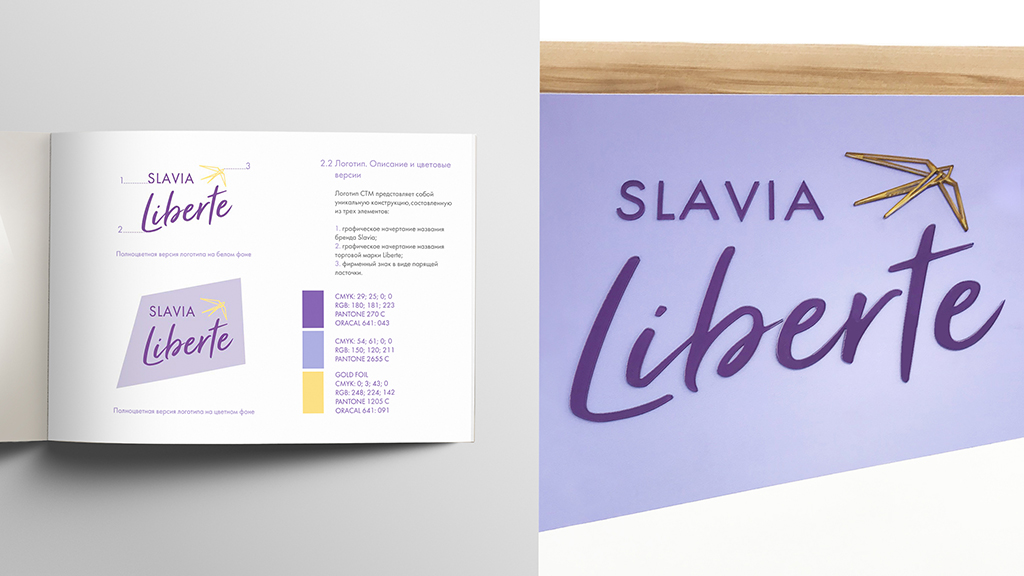 The Liberte brand concept is reflected in the design of retail outlets. The openness, light colors, natural materials and functionality — everything speaks of easiness, freedom and beauty.