Live, don't cough: a medicine packaging design
Mukodelit is the first medicinal preparation produced under the brand Vitus.
In the packaging design it was important to reflect the purpose and belonging to the drug segment: the minimum of elements on the front side, light background and minimalistic illustration that reflects the medicine effect.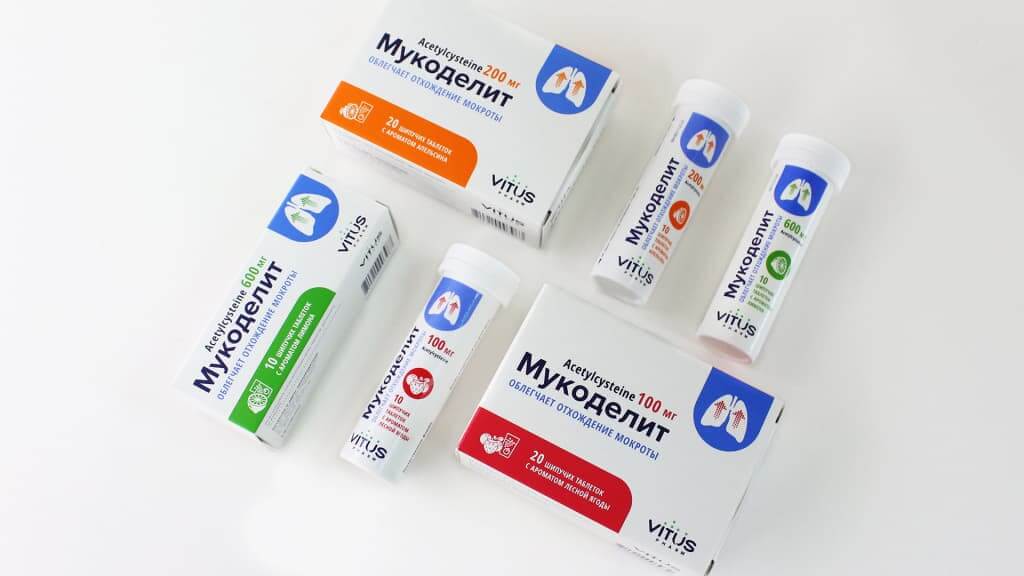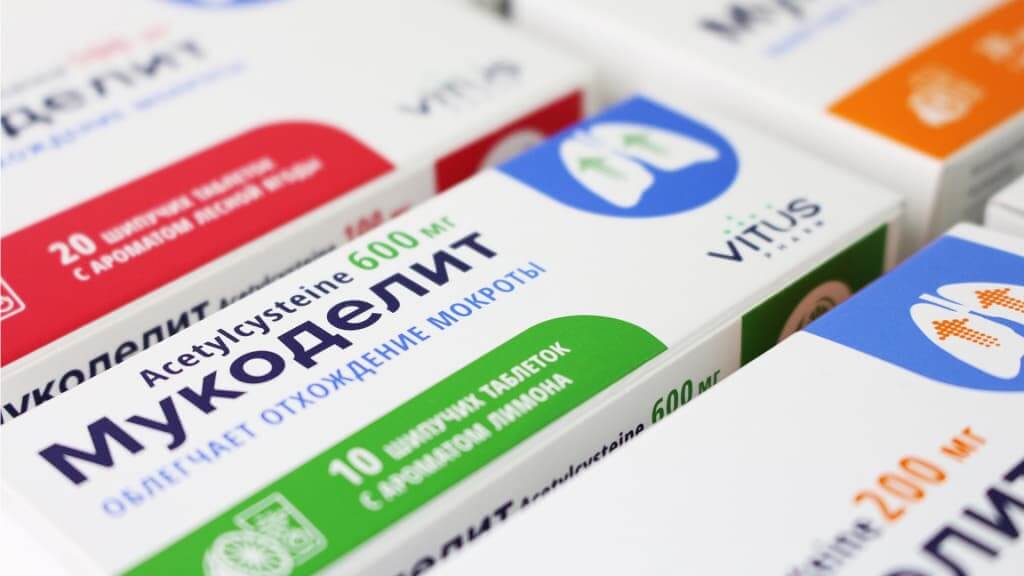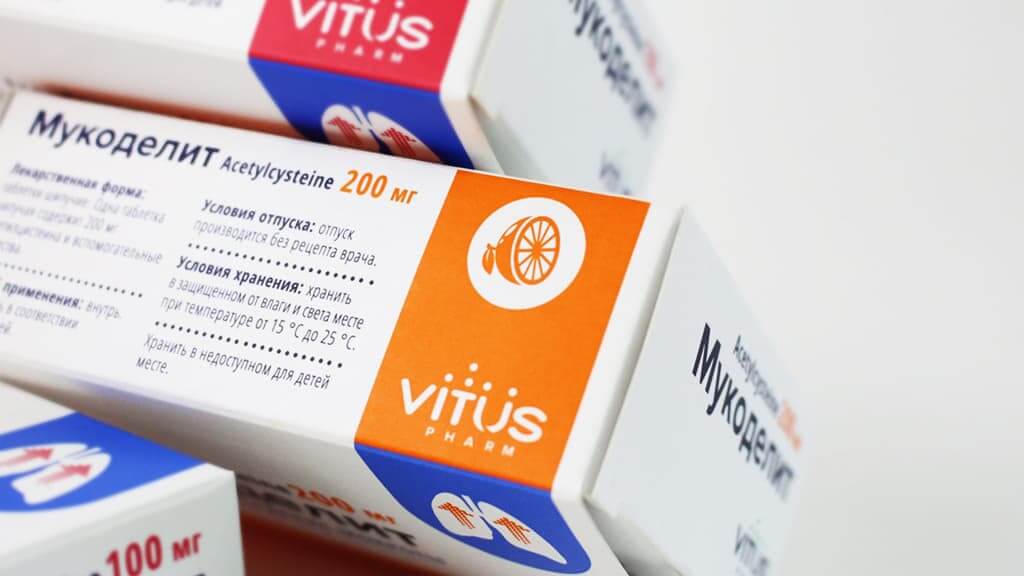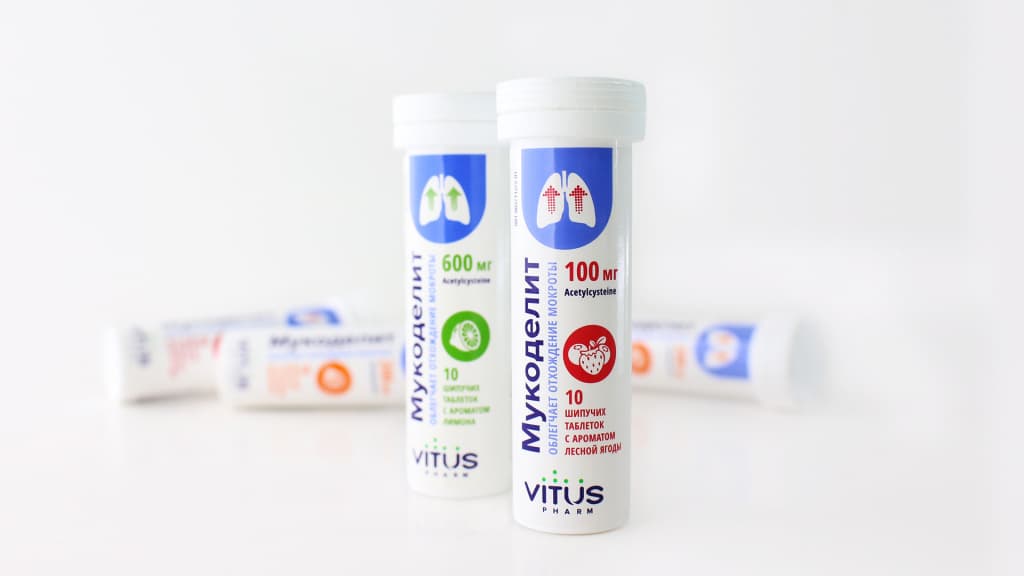 The key massage "Live, don't cough" and watercolor illustration of key visual emphasize the fast medicine effect and ease of recovery.