Vitus — each vitamin and mineral is active
TASK
Complex redesign of the Vitus brand. New packaging design for vitamin and mineral complexes.
Today Vitus is a popular brand of instantly soluble vitamins. Product quality is at the European level. A number of factors lead to the complex brand update, such as: dynamic development of Joint-stock company «MALKUT»; strong position at the market; launch of the production of instantly soluble medicines.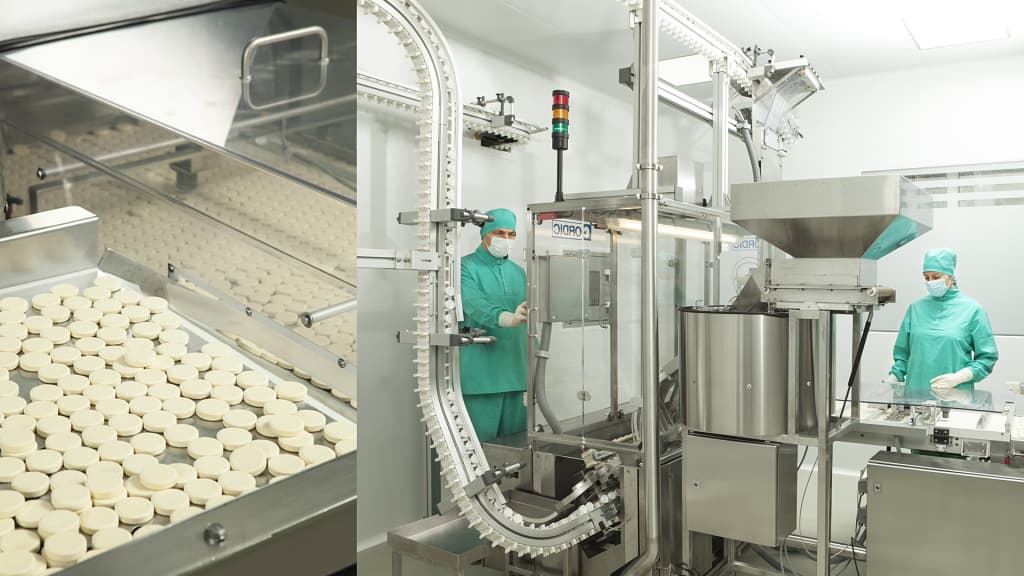 SOLUTION
Branding agency AVC has completely redesigned visual brand attributes: Updated logo, style, labels of all lines of vitamin and mineral complexes. Within the project, Agency has developed the brand new communication platform, key visual, new site.
The main uniqueness of all Vitus products – solubility, became the core of the new identic. Thanks to effectiveness of instantly soluble formula, their additional bioavailability and safety are ensured.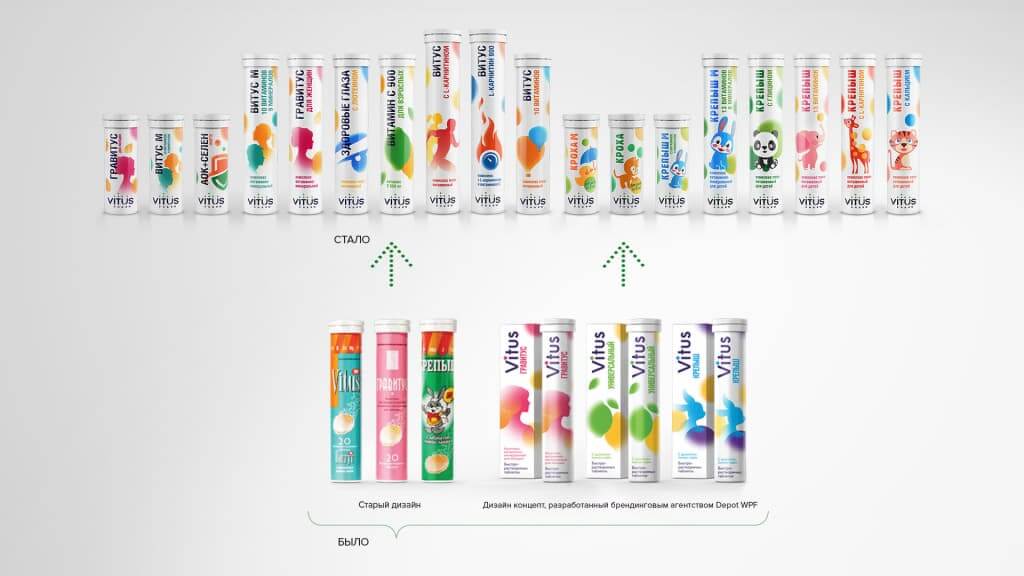 Packaging design remains its integrity of perception due to the common logic of layouts creating, while aerial illustrations and expressive names help easily identify individual brand products. In the wide product range of biologically active additives there is several separate lines: vitamin and mineral complexes for adults and two lines for kids ("Kroha" and "Krepysh").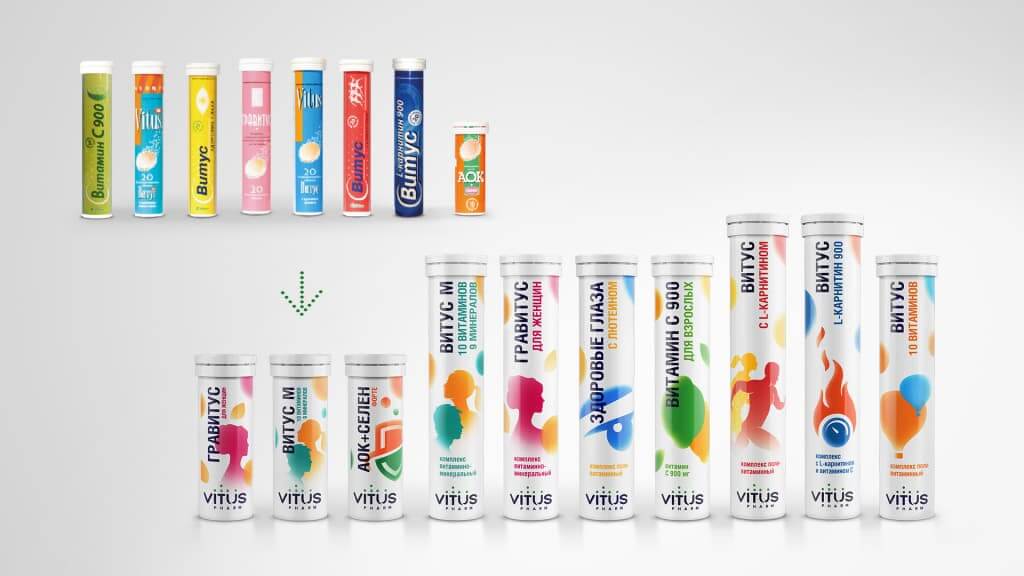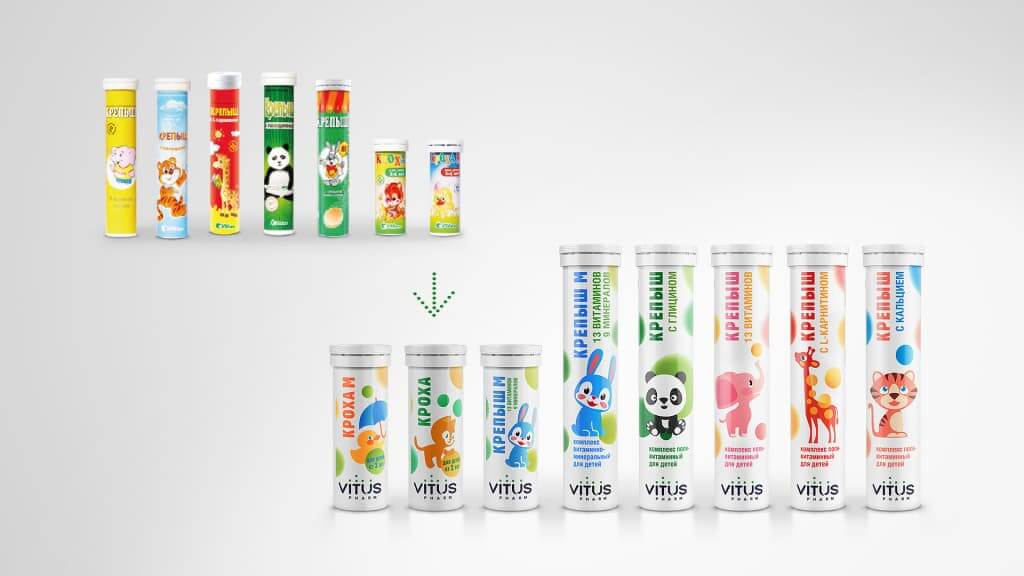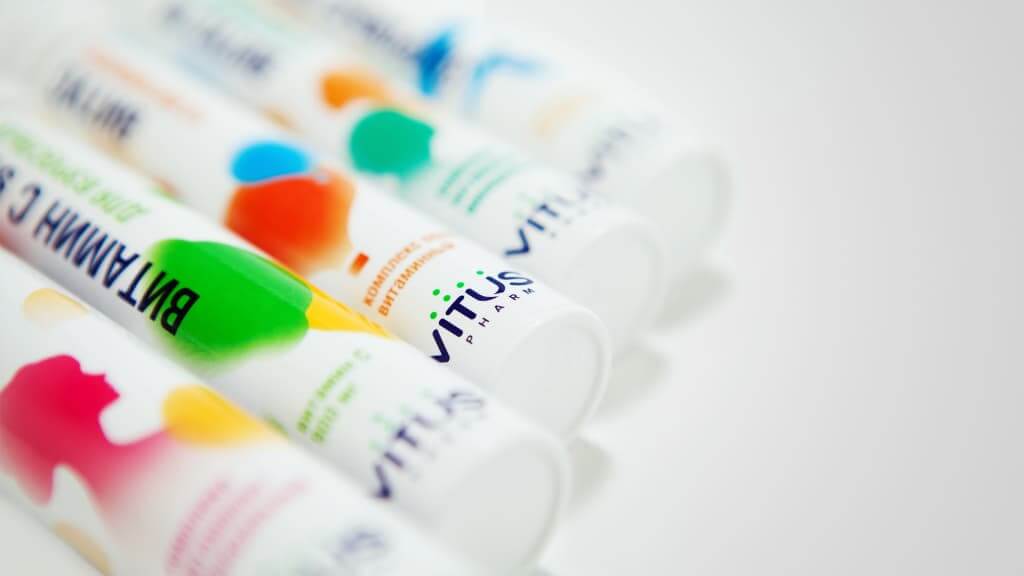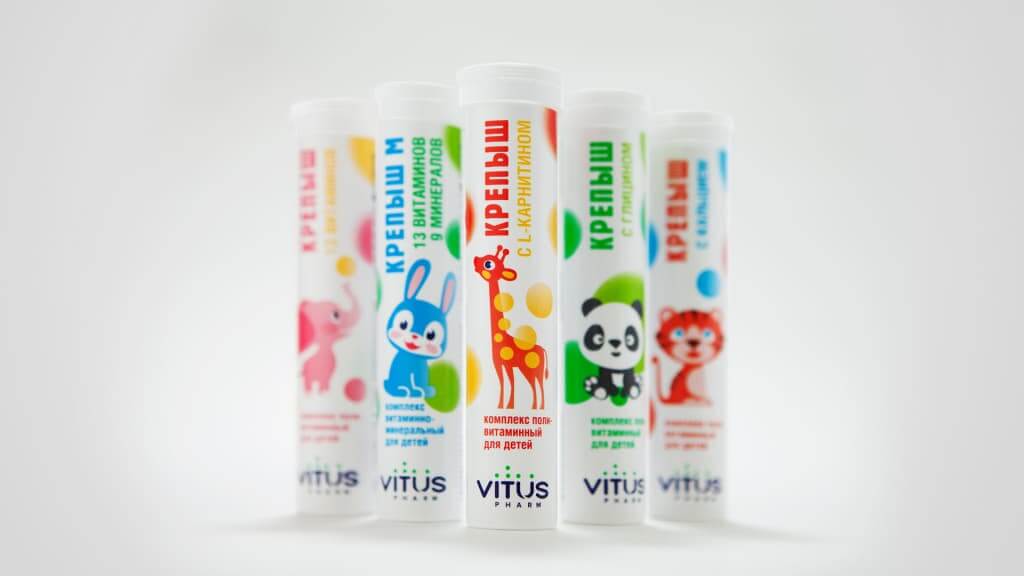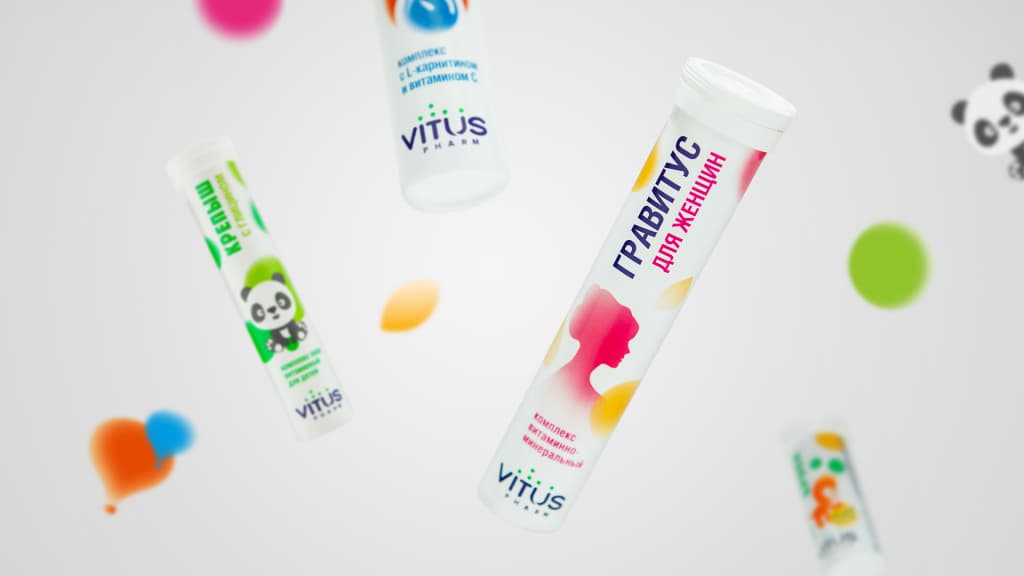 KEY MESSAGE
«Each vitamin and mineral is active!» Once again underlines the advantages of instantly soluble formula that allows all the components to completely dissolve and absorb.